Best Luxury Listing Agents Lake Keowee | The Cason Group Keller Williams | The Keowee Life Experts 
Be sure to check out the featured events and connections page for more details here!
First, our team wants you to know why South Carolina is one of the top 5 states for retirement and relocation in the United States.
The first reason is, Oconee County, South Carolina has the cleanest lakes, Blue Ridge Mountains, Long-term and short-term rentals, mountain biking trails, antique shopping, Christmas light displays galore, boutique shopping outlets, conservative school options including an array of charter schools, just to name a few of The Cason Group's reasons for why we love being top Best Luxury Listing Agents Lake Keowee realtors to help you move to Seneca, South Carolina!
Parks To Visit In South Carolina 
Second, be sure when you come for a visit, you plan to tour our parks and recreation system deserves a tour!  South Cove, High Falls Park, Stumphouse Tunnel, Chau Ram are just a few that are worth a picnic day and family time! For more information on our county parks, https://oconeesc.com/
Third, you can learn more about what is happening including real estate market trends and comprehensive reports published by The Cason Group here https://wesellkeowee.com/newsletter/
The Cason Group founders, Gary and Patti Cason, lived their own relocation story many years ago. In their search for where they desired to move their accounting business and later retire, Lake Keowee was on the top of their list.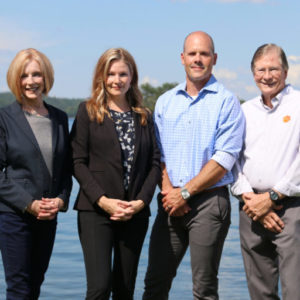 Patti Cason shares details about the fun that Lake Keowee offers just in the youthful experience of the jumping rocks. The locations include Keowee Toxaway and Keowee Falls to start your Lake Keowee excursion with fun guaranteed for the entire family. Melissa mentions on the YouTube sneak peek  about the floating "snack shack" that is the summer talk of the town. The Cason Group has been leading the real estate market in Oconee, County South Carolina for many years. Formerly accountants, Gary and Patti chose the area surrounding Lake Keowee as their home and have worked diligently to become the premier agents for waterfront homes at Lake Keowee, Lake Jocasee and Lake Hartwell.
Patti Cason, Gary Cason, Melissa Cason, and Melissa's husband Corey Custer are the #1 family owned real estate agency for luxury waterfront homes and Lake Keowee, Lake Hartwell, and Lake Jocassee.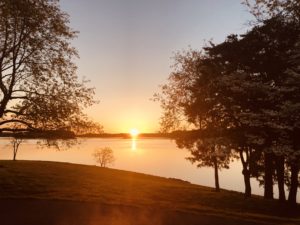 If you are not interested in Lake Keowee or it is an off season and the water may be too cold to enjoy, then we would recommend going to a show at the Walhalla Civic Auditorium nearby or check out historic downtown Seneca and visit some destinations like Crown and Crest, Vangeli's, or Bonaterra for cocktails and delightful dinner atmospheres. Here Patti shares about her own experience with a local night out on the town.
Connecting With The Casons: 
The We Sell Keowee Cason Group Team comes highly recommended because they are more than just realtors, they are community connectors and philanthropists. Gary and Patti Cason bought in Oconee County, South Carolina over 22 years ago. Their real estate expertise spans more than 19 years and The Cason Group We Sell Keowee team are the top and best real estate agents in Seneca, South Carolina. Melissa Cason Custer, daughter of Gary and Patti Cason, joined the team over 4 years ago after falling in love with the Upstate. Melissa relocated from Atlanta, Georgia and stepped out of her previous career as a successful hair salon owner because she has a passion for real estate, interior design, and architecture. Melissa and her husband Corey Custer bought an interior lake home in Keowee Key. They enjoy jet skiing and boating on the pontoon and relaxing on the dock with their family.
If you are looking to buy on Lake Keowee, it is very important to have experienced realtors like The Cason Group.  No one knows the rules, regulations, and market like The Cason Group We Sell Keowee Team. In fact, they coined the phrase "The Keowee Life". Patti recommends being patient but also being prepared when you are considering moving to a waterfront area like Lake Keowee. #thekeoweelife
The Cason Group enjoys hosting details about local events and happenings with their series "Countdown with The Cason's" and is premiered on their YouTube channel. For the best in entertainment and philanthropy subscribe to their channel and hear about the great benefits to #theKeoweeLife lifestyle.
Lake Keowee: The Cleanest Lake 
Recently, our team attended Oktoberfest in Walhalla, South Carolina. We met a number of people that have relocated to our area within the past two years.  We engaged in conversation and learned that someone found our area by searching for "cleanest lakes" in North America.   Of course, the result was Lake Keowee. The Cason Group We Sell Keowee Real Estate Agency is 100% committed to all efforts that help keep Lake Keowee clean and beautiful.  One of the most influential factors in our clean lakes is Duke Energy.  The lake protections that are in place are very complicated and complex, but over the years we have been committed to understanding and communicating the importance of the lake overlay, the parts that Duke Energy protects, and how all of this works together in concert with organizations like AQD and FOLKS that play a vital role in keeping Lake Keowee on the top of the list for "Cleanest Lakes".
In November of 2022, The Cason Group We Sell Keowee team determined that an additional way we can have an impact is to begin a clean up initiative.  Recently on the NextDoor app, conversations started about an increase in litter on many of our islands around the lake. Unfortunately, our state does not have strict litter fines like others and the lack of consequences seems to be contributing to the increase in litter accumulation. Our team wants to do our part by engaging as a team both by action and promotion of "Palmetto Pride" and we are working on grant applications for litter prevention and mitigation projects for Oconee County.
Get to know the Lake Keowee area a little better by visiting a few of our links.
Oconee Country
SC Mountain Lakes
Medical Care:
Oconee Medical Center
Anmed Health
Greenville Hospital System St. Francis Health
Restaurants:
Airports:
Greenville-Spartanburg
Oconee Regional
Lake Keowee Society:
FOLKS (Friends of Lake Keowee Society)
Relocation:
Newcomers Club of the Foothills
Lake Levels:
Local Weather:
Oconee County