Sales of existing homes and new home construction appear on the rebound in established Lake Keowee developments.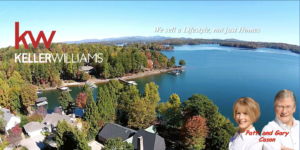 A quick look at year end 2014 figures show closings on 294 homes and 198 lots in Lake Keowee developments, while the downturn's legacy of bank-owned properties is dwindling.  These improvements have encouraged developers to return to the lake residential market.
Here's a look at newly minted developments as well as a couple of projects back on the real estate radar:
Peninsula Pointe    
Situated on 501 acres on Cane Creek, Peninsula Pointe envisions 262 lots in three phases.  Phase I sold out in a one-day auction and included 50 waterfront lots for an average of $176,000. plus 31 interior lots for an average of $39,000.  Work on preparing Phase 2 has begun.  All lots are larger than 1/2-acre, while most fall in the 3/4-acre range.  Of note, the covenants allow owners to enjoy one week of recreational camping per year and permit owners to camp on their sites while their houses are under construction.
The Oaks
This is a small, gated community situated on Keowee School Road(Highway 188) just north of the Ebeneezer/Biggerstaff intersection. It has 20 lots, all waterfront, all larger than .57 acres.
The Cottages at River Birch
This new Crescent Communities, LLC, project is located off Knox Road and across the water from High Falls Park.  The size of its 28 lots, all waterfront, keeps with Crescent traditions.
Retreat at Harbor Ridge
Located on South Cove road near South Cove Park, Harbor Ridge's plan shows 64 lots on 34 acres.  The average size of the 18 waterfront lots will be .31 acres.  This will result in a more crowded appearance than is evident in most lake developments.  While the Lake Overlay specifies a housing density of "2/acre," the formula used to calculate density allows waterfront lots much smaller than the implied ½ acre.  That's because acreage devoted to common areas (club houses, pools, walking trails, etc.) count in the density calculation.  Since this development has access to Seneca sewers, it is not subject to DHEC septic system requirements that have traditionally dictated a minimum lot size of about .57 acres.
Beckland at Lake Keowee
The 18+ acre parcel once earmarked to house the controversial Montelago high-rise complex is now being marketed as a single-family residential community with lot sizes similar to Crescent communities.
Warpath Landing
The future of the large-scale commercial recreational development announced for the Duke owned Warpath Landing property in Pickens County remains unknown.  The original scheduled completion date was year end 2015.  While AQD has no current involvement, we'll inform members whenever we receive news.
Lake Overlay Impact?
Some opponents of the Lake Overlay, a crucial element in Oconee County's zoning toolbox, have argued its density restrictions would kill the market for new shoreline developments.  The reality does not support this.
Back-up materials for a December, 2014 meeting of the County Council's Planning & Economic Development Committee noted the "development pipeline is filling up," and referenced seven possible subdivisions.  AQD believes the protections afforded by the Lake Overlay are an asset in keeping Lake Keowee an attractive investment option for all individual homeowners, real estate developers, and investors.
printed with permission from Advocates for Quality Develompment